The VUV-VASE® variable angle spectroscopic ellipsometer is the gold standard for optical characterization of lithography thin films. It measures wavelengths from vacuum ultraviolet (VUV) to near infrared (NIR). This provides incredible versatility to characterize numerous materials: semiconductors, dielectrics, polymers, metals, multi-layers and liquids such as immersion fluids.
OVERVIEW
Why a VUV-VASE?
Wide Spectral Range
The VUV-VASE covers wavelengths from below 140nm to 1700nm.
High Accuracy
Utilizing our patented AutoRetarder®, the VUV-VASE guarantees accuracy for any sample measurement.
Convenient Sample Loading
Special design allows fast, efficient sample loading without contaminating system purge.
Protect Your Samples
The monochromator is placed before the sample to limit exposure of photosensitive materials.
APPLICATIONS
LITHOGRAPHY APPLICATIONS
Lithography thin films were an important motivation for the VUV-VASE® development. It has been successfully used to characterize all types of films in this area, including:
• Photoresists
• Bottom and Top AR Coatings
• Photomask Coatings
• Hardmasks
• Stepper Optical Coatings
• Pellicles
•CaF2 Optics
• And more…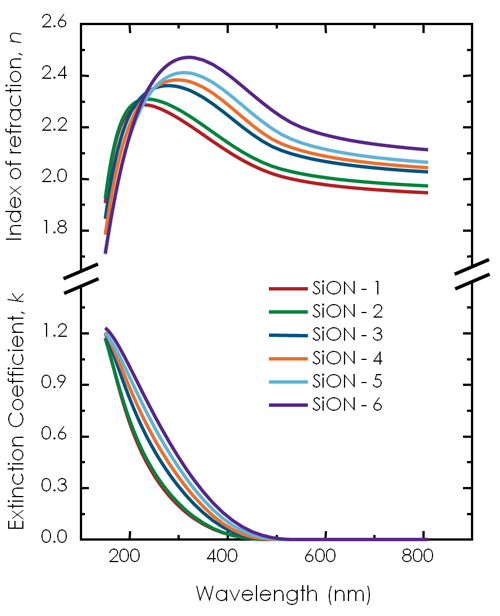 PHOTORESIST
Measure film thickness and refractive index (n and k) at all lithography lines: 157nm, 193nm, 248nm…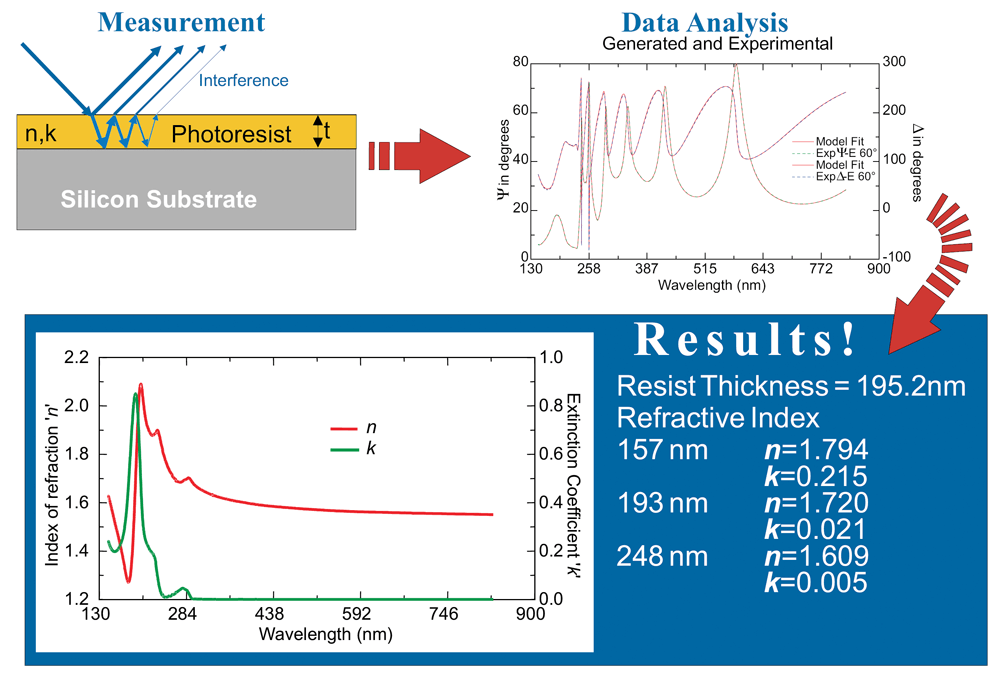 SPECIFICATIONS
Ellipsometer Configuration
RAE with AutoRetarder
Wavelength Range
VUV-VASE (Standard)
VUV-VASE+NIR
VUV-VASE+XNIR
146-1100 nm
146-1700 nm
146-2500 nm
Number of Wavelengths
User defined before measurement
Angles of Incidence
10° to 90° (146nm to 310nm)
25° to 90° (310nm to 2500nm)
Data Acquisition Rate
1 to 3 seconds per wavelength
Facility Requirements
| | |
| --- | --- |
| Power | 100-120 VAC/15A, 200-240 VAC/8A |
| Gas Requirements | Contact J.A. Woollam for details. |
Dimensions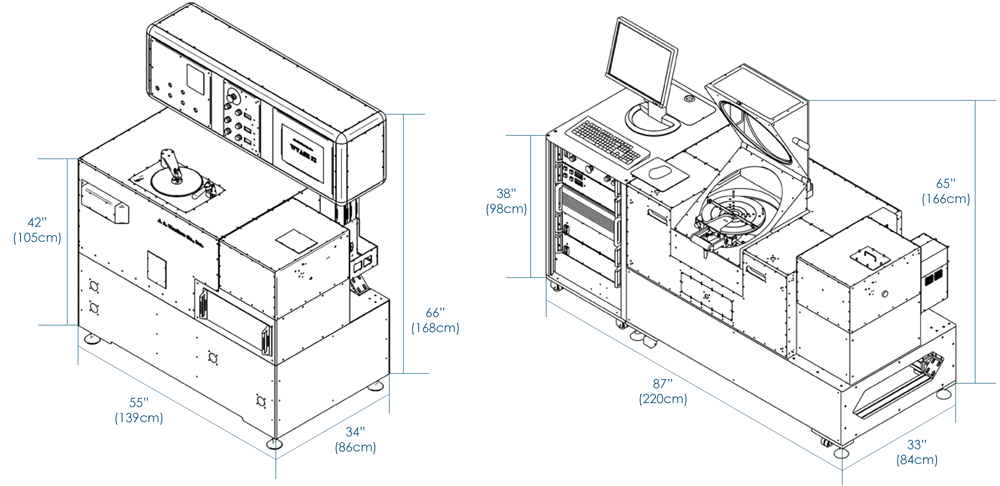 FAQ
What is the difference between Gen I and Gen II?
Gen II can accommodate larger samples (up to 300mm diameter) and has automated mapping options.
Which software package is included?
WVASE